To respect privacy, only initials are used.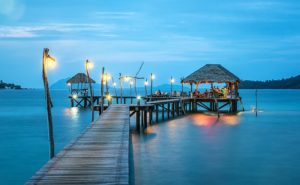 Artin Mahboubi is a fantastic acupuncturist. I have never met someone so attentive, so caring, so through with his treatments. Even the questions he asked me revealed that his treatments are more targeted and more comprehensive than I could have ever expected. I went to him during an extremely stressful time in my life-I wasn't sleeping well, I would frequently experience mild panic attacks and feelings of anxiety-like I couldn't get a deep enough breath. When leaving the treatment room, my body would be remarkably less tense, less achy and my head is so clear. I also credit him to an immune system that finally started working again. When you find a doctor like this, you never go anywhere else.
NE, 36
Arlington, VA
Artin Mahboubi is amazing! He is a healer, like a detective for your body and soul, asking smart, patient questions to get to the bottom of every issue. He connects the dots in ways that you never expect. I found Artin by chance several years ago when I was in extreme pain and scheduled for surgery a few weeks out. I had never tried acupuncture before but I was so desperate for some pain relief while I waited for surgery. Not only did I get the pain relief I hoped for, but thanks to his treatment my issue spontaneously healed and I was actually able to cancel my scheduled surgery. Honestly, my doctor was baffled but you can't argue with results. Fast forward a couple of years and terrible night sweats were depriving me of sleep for more than 8 months. My regular doctors were stumped. I came back to Artin and after just a few treatments I was sleeping soundly again, and ever since. I only wish I had thought to come back sooner. Artin is a true professional, a gifted practitioner, and one of the most positive, authentic and caring people you'll ever meet. I trust him completely and have now referred my mom, my daughter and our friends to him. He's great on email, the office is cozy, close to the metro and he takes my insurance. I highly recommend him to anyone. Just don't take my favorite appointment time 🙂
SA, 36
Arlington, VA 
I just finished my second treatment and am amazed at how well I feel. Artin explains everything he does and why he is doing it. He also spends time before each treatment asking how I feel and what improvements I've noticed. He never seems hurried and is very patient. I am looking forward to my next visit.
DH,67
Springfield, VA
I have struggled with daily lower back pain for almost 2 years. I have seen all sorts of doctors with no success. Artin Mahboubi is amazing! After only three sessions, I can already feel that my back is getting better, as well as other emotional and health benefits. I highly recommend you see Artin if you can. He truly cares about his patients, and was able to put me at ease (I HATE hate hate needles), so that is a feat in an of itself.
RCB, 25
Washington, DC
I went to see Artin Mahboubi several years ago to treat my itchy, purple (yes, PURPLE) skin rash that covered my entire body. I had exhausted every western medicine option for nearly a year prior to seeing Artin and had just given up on western medicine altogether. My immune system was attacking my skin and after a few months of regular appointments with Artin, he managed to change the energy in my body and calm my immune system. Once my immune system was calmed, my skin healed completely and I got my life back. He's changed my outlook on health and I would recommend him to anyone looking to heal their body naturally or for anyone looking for answers when western medicine can't provide them.
BS, 30
Washington, DC
I've suffered from migraines since high school. Migraines are debilitating, suck your energy, and make you completely unproductive. I take medication when I get migraines after a medical diagnosis–but when I started getting 5 a week, I decided it was time to try something else, too. I went to see Artin Mahboubi and he has not only helped lessen my migraines with acupuncture, giving me nutritional advice, and by coaching me in stress-relieving exercises, but has, in a way, changed they way I look at everything. In addition, I took daily allergy medication before going to see him and my sinuses are so much clearer now that I've been off the medication for almost a week now. I wholeheartedly recommend Summit Healing Arts and especially acupuncture. I am 100% a believer in medical science and was initially skeptical–please know that–but with an open mind, I can now add acupuncture to my list of things I believe in.
MM, 36
Springfield, VA
This was my first time trying acupuncture and I could not be more satisfied with the results Artin Mahboubi has delivered these past few months. My body has taken a beating after many years of various sports injuries resulting in aching joints, knees, and an ailing back. Artin has helped heal previously recurring aches and pains, but also in helping to make the connection between a healthy mind and diet. I really cannot recommend him more highly, particularly for men with ongoing aches and pains.
BK, 42
Washington, DC
Artin Mahboubi is one of the most patient, intelligent, and diagnostically-focused medical professionals I've ever experienced. He makes no assumptions, he listens as carefully and critically as anyone can and spends time appreciating the complexity and ambiguity to unravel the issues and get to the heart of whatever issue or ailment is holding you back/down. I arrived at medical/health rock bottom with no where else to turn and within months, my mind, body and spirit are not only back to familiar levels, they are exceeding my original energy strength. I've learned so much from him in this process that I can also take back into my day-to-day life for on-going health management.
AD 33
Arlington, VA
I had a very bad case of restless leg syndrome.  I spent an hour with Artin Mahboubi and my symptoms are gone!!!  I have spent weeks taking heavy duty medications that made me tired and depressed.  I can now get off of these meds.  I feel like this was a real miracle.  Artin's bedside manner is so wonderful- a very kind, caring man and a great acupuncturist!!!
KR 60
Arlington, VA
Artin Mahboubi changed my entire outlook on life; something I never foresaw happening but am so pleased it did. I began seeing him mostly to treat anxiety that was affecting me emotionally and physically. The concept of Eastern medicine was new territory for me, but what Artin said made sense: that I would not heal without viewing my life in completely different ways. I'm now a believer in the power of acupuncture, and can't talk about it enough to those in my life. What I enjoyed most about my time with Artin was his authenticity when it came to healing. I often find going to medical professionals uncomfortable, but I fully trusted in his treatment process because he was so empathetic to my issues. Plus, nothing Artin does is generic— he makes specific, tailor-made plans for the betterment of your health. I have yet to find a Western doctor who genuinely cares as much as Artin does. I wished I still lived in the D.C. area only so I could continue to see him. If you want to make significant changes in your life, go see Artin!
MEM, 24
Silver Spring, MD
I have been seeing Artin Mahboubi for a few months now and he is great! This has been my first acupuncture experience, and I was a little nervous about the needles in the beginning but Artin made it very comportable for me. He has explained what he see's and what he is doing very well which adds to my comfort level. I am a student with multiple jobs so my stress level is pretty high, he has been able to balance my feelings of stress and assist with clearing and sharpening my mind. I highly recommend visiting Artin, he is a passionate, focused practitioner who can help you with anything!
JM, 23
Washington, DC
Artin Mahboubi is an extremely knowledgeable and caring practitioner.  He sincerely wants his patients to be healthy.  I would recommend him to anyone who has a specific health issue, or someone who wants to improve their general health and energy.  I've been seeing him for acne and digestive issues, and my skin has never looked better.  Digestive issues continue to persist, but are getting better.
HD, 28
Silver Spring, MD
I have been going to Artin Mahboubi for a few months for various emotional and physical issues (anxiety, sinus problems, heart palpitations, stress, TMJ…). I was skeptical and fearful about acupuncture at first, having not had positive experiences with Western medicine and concerned I would never feel better. Artin is patient, kind, an excellent listener and so knowledgeable about his craft that it is difficult not to ask lots of questions. He prioritized my ailments and targeted some of the emotional triggers for my physical issues. I felt immediately better after the first treatment and my health has only improved since. I feel amazing now – like a new person – and can only credit all the benefits of acupuncture and herbs. I am so happy to have stumbled about Artin. He is so passionate about his work and it is rare that you find someone who genuinely cares about their patients and takes a holistic approach to healing. Artin has a gift and anyone who is on the receiving end of it will be blessed and healed. He is amazing. You have nothing to lose by going and everything to gain.
JE, 37
McLean, VA
I feel like a new person-no headache, no sweat, and I slept all night.  You are so good at what you do!!!  Thanks so much.
SA, 30
Arlington, VA
I do not believe I could've done this without your help.  My outlook on life has really changed since meeting and working with you.
KHL, 31
Washington, DC
I couldn't be happier with my progress since I started going to Artin Mahboubi. I've had serious tension and neck/shoulder pain for years now, which triggers migraines relatively often. After going to countless doctors and neurologists, I decided to try Eastern medicine. Imagine my amazement at waking up one morning after our session to find that my familiar tension and pain was gone. I still have a ways to go to retrain my muscles, but overall, I can not say enough positive things about Artin. The location is very convenient, he has appointments after regular business hours, and overall he is just a wonderful person. In some ways, I feel as though he's also acting as my shrink; he is always reminding me to appreciate the good in life and in myself. One final example of how great this individual is — he came in one day on his day off to see me when I was struggling with a migraine attack. I rest my case! I highly recommend him. 🙂
KT 28
Washington, DC
Dear Artin, throughout my husbands chemotherapy, we have trusted his oncologist to treat his cancer, and we have been so fortunate that we have been able to entrust you with thinking about his well being as a whole. My husband has said that coming to see you has felt like the "care" part of his health care.  We are deeply grateful for all of the support you have given both of us throughout this challenging time.  With thanks and love,
J&R J
College Park, MD
Thank you for helping me cope through this summer during a very difficult time for me and my family.  You really care about people and it shows.
MF 54
Washington, DC
While a citizen of France, my doctor prescribed medicine for my palpitations, yet they still persisted.  I have been living in the US for the past year, and after meeting Artin Mahboubi, I decided to get acupuncture treatments.  After a month of treatments, not only did the palpitations stop, but my vision and overall energy has improved, I look healthier, have more color to my face,  and I can sleep through the night.    I like the new me.  Thank you Artin for your caring, thoughtfulness, correct diagnosis, and skills.
CR 37
Falls Church, VA
I  just received my very first acupuncture treatment from Artin Mahboubi last night! I have various hormonal issues, including migraines and irritability (ladies – you know what I mean), and I'm already feeling better! I did my research before I found Artin, and I can't wait to go back and see even more results! There's a reason this tradition still exists after thousands of years.
AM 23
Silver Spring, MD
Crohn's disease runs in my family, and as I started to get some of the symptoms last year, I got very worried and concerned.  Fortunatley I ran into Artin Mahboubi due to a mutual friend and I am still amazed at how quickly my symptoms improved and how effective Chinese medicine can be.  Thank you.
AC 25
Allentown, PA
It's hard to overstate the pain, discomfort, and debilitating disruption to my life caused by my condition known as non-allergic rhinitis.  Over the past seven years, the condition gradually worsened as I tried everything to cure it.  Nothing helped.  But one treatment by Artin cleared up the problem immediately the same day.  And the effect lasted for months.  In the months that followed, the problem returned twice and both times Artin was able to instantly clear it up again with long-lasting effects.
The great care and precision with which he treated me has made me a believer, not only in the tremendous healing powers of acupuncture, but in his prodigious skills as well.
LC, 46
Alexandria, VA
Your work really helped me cope with the cancer and all that I was going through. Thank you Artin.
PM 72
McLean, VA
What first made me comfortable with Artin Mahboubi was that he had previously treated patients with my disorder.  It is not an easy condition to understand or treat, and I felt reassured when I found out that he has experience with the matter.  I experienced a steady improvement in my symptoms during the course of treatments.  I really appreciated that Artin suggested ways other than acupuncture of addressing my condition in order to tackle it from all sides.  Artin encouraged me and even emailed me studies on the condition and improvements commonly seen with diet and nutrition.
TA 21
Washington, DC
My ongoing restlessness and anxiety had made life so difficult.   A few treatments with you and things started to change dramatically.  I am more calm and relaxed and very glad with my decision to come see you.  Thank you.
AC 49
Silver Spring, MD
I was extremely irregular and after two treatments with Artin, I had my first period in 6 months!  Over time the regularity started to return and the irritability that preceded is much less.  Now I am completly regular and am happy with my decision to seek help with natural medicine as pharmaceuticals are not something I would've even considered.  Artins reassuring nature and confidence without arrogance was also very comforting.
SM 27
Rockville, MD