Welcome to Summit Healing Arts,
my Dupont Acupuncture clinic and your sanctuary for health, specializing in Immune related conditions
Are you struggling with chronic issues?
Can you sleep soundly through the night?
Do you catch frequent colds,  are you struggling with allergies, or do you have auto-immune related conditions?
If you're ready for long-term solutions without side effects which my Dupont Acupuncture clinic focuses on, call or email and lets get started.
Acupuncture is an Effective Solution For Better Health
Located just west of Dupont Circle, Acupuncture as practiced at Summit Healing Arts,  is personalized medicine effective for healing from a number of conditions, as well as effective for prevention , and for overall well-being.
Life is moving at such a fast pace and the demand on us is so great, the last thing we need is pain or a health issue that starts to tap us of our energy and focus.  Yet this is exactly what can happen when we have some health issue or "dis-ease" that conventional medicine may not always be able to address efficiently, and sometimes not able to help with at all.  Lets look at pain for example;  in most cases, allopathic medicine has little to offer for pain and mostly focuses on relieving the pain by numbing the nerves.  Drugs can bring all sorts of side effects with dependence and or grogginess being two of those side effects.   Sometimes surgical intervention is necessary and the only avenue left, but when surgery is not indicated or essential, one medicine or another is prescribed to "numb" the pain.  If side effects arise from those medications, there is another pharmaceutical to  help with that.  Thats not the best approach in my opinion.   
Acupuncture, on the other hand, can be thought of as an energetic form of medicine.   Nothing is added or taken out of the body through the use of these hair thin needles.  The energetics of an organ  or muscular  system is what is being manipulated with the needles to correct an imbalance!   This is because we are more than just molecules and flesh and bones; we are a hugely complex being where molecules and genes are one part of our makeup, and energetics are another part.  For best results both systems must be considered.  
Your health is your greatest treasure and everything else revolves around that, so isn't it essential to have a health care system that can address problems effectively when they come up.  You deserve more than a symptom cover up or a band aid approach. You deserve correction of the underlying issues.
The reason you are on this webpage right now is most likely because other avenues have not been helpful, or you choose to have a natural solution for your health concerns.  At Summit Healing Arts, your Acupuncture clinic in Dupont, we use a holistic approach that takes everything into consideration; from your diet and environment to your emotional propensities, to other life style influences.  I consider all and arrive at a treatment plan that is designed specifically for you.
I have been helping people with a diverse variety of problems; from pain to fertility issues, immunological issues, digestive concerns, insomnia, and much more.  I have gotten excellent results with some very difficult problems as well.  What can I do for you?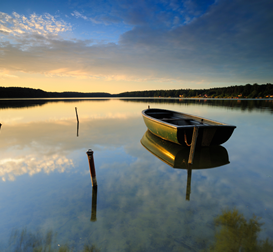 What to Expect at Summit Healing Arts
I care about you as an individual, not a disease label
Personalized medicine tailor made for you
Medicine without side effects
A serene and peaceful environment conducive to your healing
A comprehensive diagnosis, treatment plan, and powerful wellness counseling protocols
Coaching on working outside the treatment room to hasten your symptom relief and maintain long-term health
Relief from recent and chronic pain as we get to the root cause of the pain.
Ongoing wellness and maintenance treatments to sustain your health
Chinese herbal medicine and nutritional support when needed
Sometimes there is a connection between your beliefs and symptoms (body/mind)
I have been dedicated to serving the people of greater Washington, DC area since 2005
In short, I care about your healing and your continued growth
 
When you're ready to take control of your health, the first step is to call our office at 202-768-7747 so we can discuss your health care needs. Then make an appointment and get started.  Be empowered when it comes to your health!